Norm Schneider, Adjuster Level 3
Norm brings over 45 years experience in all lines of insurance adjusting. He is well known and highly respected in the insurance industry in Saskatchewan.
He has held a licence in varies provinces in Canada as well as working CAT claims in the USA and Caribbean. Earlier in his career, Norm has worked as a staff adjuster with insurance companies. Primarily for the last several decades, hes been an independent adjuster and has a successful history as owner of independent adjusting firms.
Norms email is info@fairwayadjusters.ca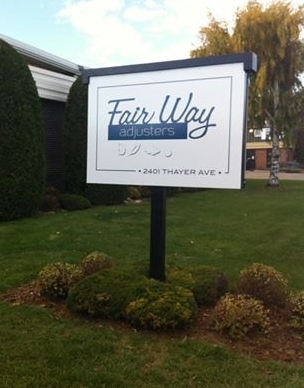 Alison Landry, Adjuster Level 1
Alison Landry is aJuniorAdjuster with Fair Way Adjusters.
She is a typical Saskatchewan girl who grew up playing sports which took her all over the world. This sparked a keen interest in traveling. Hockey was her main sport of choice which gave her the opportunity to play overseas in Switzerland for a year.
She is a new, and upcoming adjuster having received her independent adjusters licence in April 2018. Alison values education is actively working towards getting her CIP designation through the Insurance Institute of Canada. Her father has enjoyed a fulfilling career in the insurance industry and this has influenced her to pursue becoming an Adjuster. She looks forward to assisting insureds through the property claims process.
Alison's email is landry@fairwayadjusters.ca